Red River Offroad – The Ultimate Red River Adventure!

Experience Our Back Country Snowmobile Tours




Our snowmobile tours are the perfect way to explore the snow covered back country of Red River.

Your guide will take you on a scenic trail with elevations of over 11,000 ft . You will pass snow covered meadows, mountain views with beautiful scenery - excellent photo opportunities.

Guided snowmobile tours are 2 hours. Each trip begins with a short operational instruction session from your guide. Once everyone is comfortable we set out on the trail.

We offer 2 snowmobile tours. Each provides trail riding and plenty of free ride time:
The 2 hour Trail Ride is the family-friendly tour that is geared toward occasional and first time riders.

It is a mild trip with snow covered forest reaching elevations of 11,000 ft. and beautiful scenic meadows.

Tour rate Trail Ride: Single $89 Double $99
The 2 hour Advanced Ride is for beginner to intermediate riders. This is more adventurous
and a faster pace, with newer, faster snowmobiles.

The Advanced Ride is limited to only 5-6 sleds and a private guide.

This ride is designed for groups that want the extra attention that results from having a smaller group setting.

Tour Rate Advanced Ride: Single $125 Double $135


Tour Times:
9 a.m. 11 a.m. 1 p.m. 3 p.m.

7 days a week, Mid- November thru April 1

Arrive 30 minutes before tour time.
Based on weather, tour times could change.


Important Requirements:
Driver must be 16 years old with drivers license. Driver must be 18 or older to carry a passenger.
Ages 5-15 must ride double.
Pregnant women are not allowed on snowmobile tour.
Limit 2 people per sled with combined weight limit of 350 lbs.
Damage to snowmobiles is the responsibility of the driver.
Because of the nature of this outdoor activity, you participate at your own risk.


Prices include: Guide, snowmobile rental, helmet, goggles and fuel



We accept Visa, Mastercard and Discover credit cards.

COME DRESSED WARM AND READY FOR YOUR TOUR!
DON'T FORGET GLOVES!




4x4 Jeep Tour Adventures
Experience Red River!

Jeep Tours

Winter Snow Cat Tours Snowmobile Tours
River Rafting Cowboy Dinner Fall Foliage
FAQ Reservations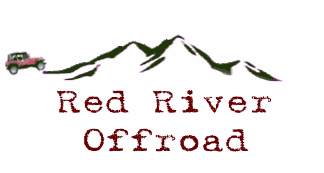 4x4 Jeep Tours
(575) 754-6335

Copyright © 2009-
All rights reserved

This page designed and maintained
by Word Works




Please report any problems to Webmaster